A & B Dirt Movers Makes Way for Interstate Widening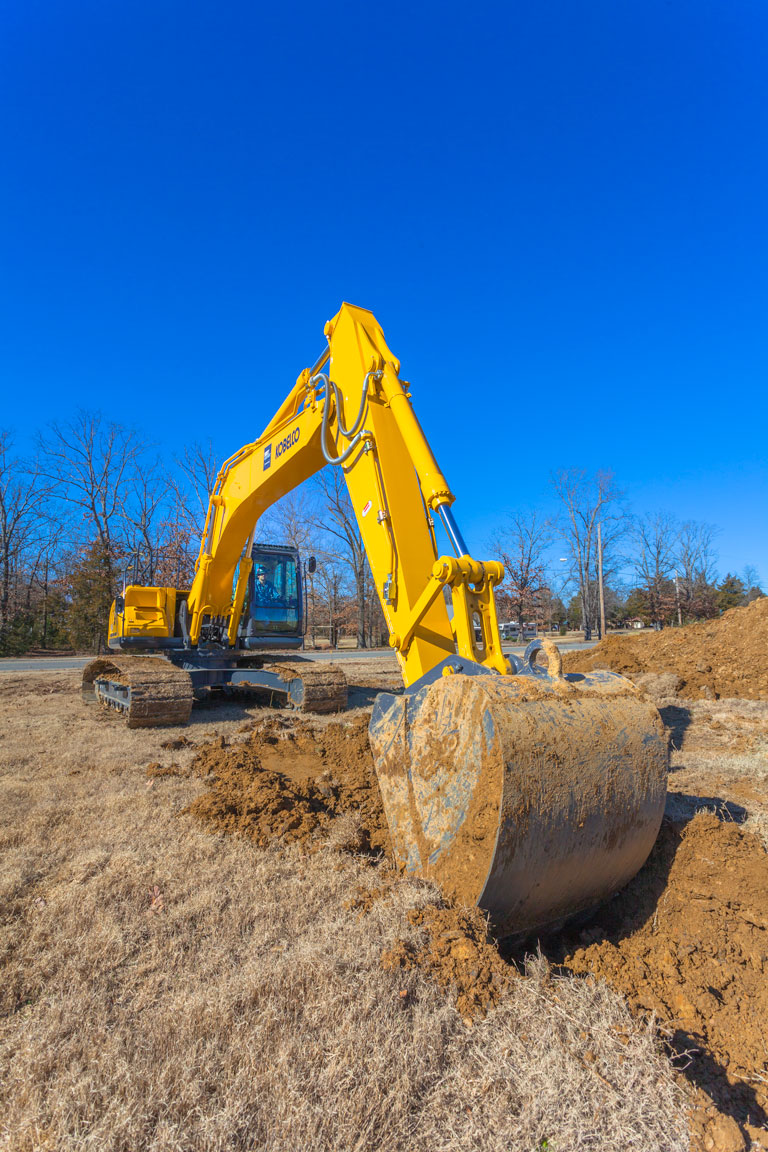 Preparing an interstate for expansion is no small job, so when A&B Dirt Movers Inc. needed the right hydraulic excavator for grading work on I-40 near Conway, Arkansas, they asked the experts at Scott Equipment Company.
Scott branch manager Damon Jones listened to A&B owner Jerry Nabholz's needs and suggested a KOBELCO SK260LC: a nearly 30-ton excavator with a 176-horsepower engine (2,100 rpm) and a bucket capacity of up to 1.83 cubic yards.
"I needed this excavator to move the dirt efficiently," said Nabholz. "This machine has a lot of power, but also great fuel savings, which is important."
KOBELCO not only offers greater capacity, but its overall cost efficiency makes it an excellent choice for larger projects, Jones said. "For example, Jerry can save up to two and a half tanks of fuel a week. That can mean $750 a week." Another reason Jones likes KOBELCO is their KOMEX system: "There's a GPS in the machine that uploads information about the unit. It tells you if anything is wrong with how it's operating. It also helps with security because it will alarm you if it's operated or moved where it shouldn't be."
KOBELCO's bigger cab and rearview camera enhance safety, while the nine-position seat can really cut down on operator fatigue.
Nabholz's son, Jesse, is the SK260LC's primary operator and is routinely on the job from 6:30 a.m. until 5 p.m. "I've really liked working with this excavator," said Jesse. "It performs well and is really comfortable."
"I was glad to recommend the SK260LC to A&B," said Jones. "It seems like Jerry's been really pleased with how it's performed."