Duck Commander Chooses Scott Equipment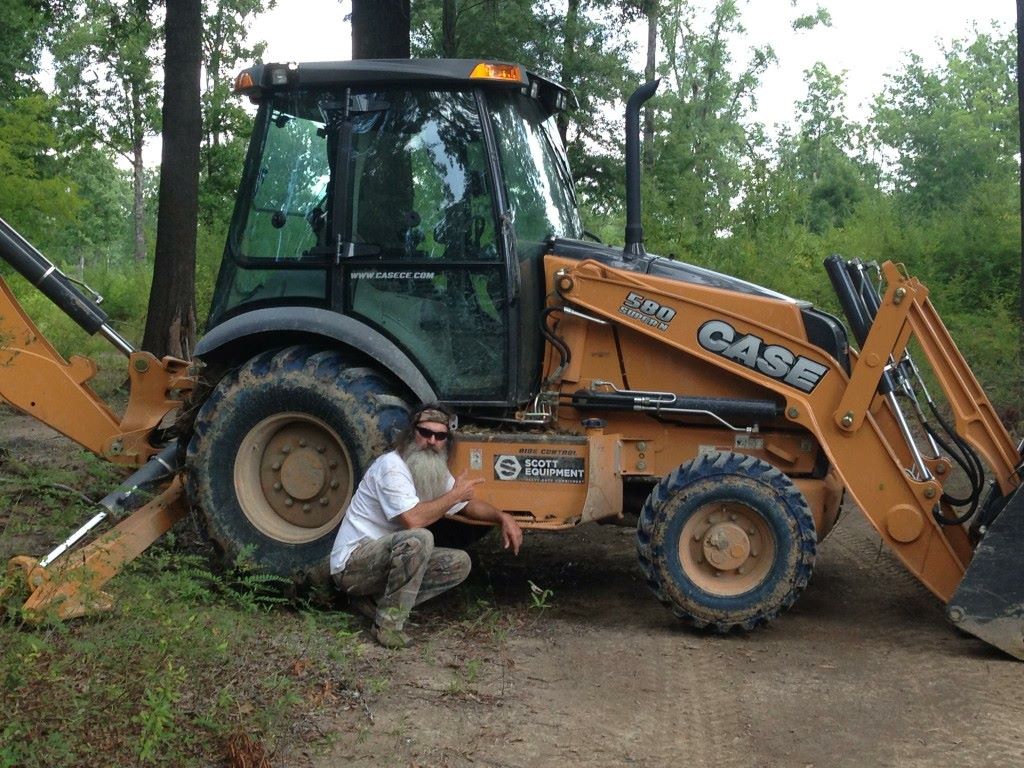 When you're looking for prompt delivery, service on the spot and superior products, Scott Equipment is the company to turn to for all your agriculture, construction and industrial equipment needs. And we've even helped some famous duck hunters you might know.
"If you're a duck hunter and down in the woods, you have got to have the equipment to do the job right," said Duck Commander founder Phil Robertson. "Scott Equipment is who you need to get the job done. It don't matter if you're moving water, digging ditches or tilling soil, Scott Equipment is the go-to company to help get it done."
Robertson turns to Scott Equipment for all his equipment needs. He has used the Case 580SN Backhoe, Volvo ECR38 mini excavator, Kobelco SK260 excavator, Case 235 Magnum Tractor, the Woods Planter and Bell Spray Boom on his property.  From draining ponds and disking land to planting a variety of food for ducks to installing irrigation pipe, Scott Equipment has been instrumental in meeting Robertson's needs to make his duck hunting business a success.
Since 1939, Scott Equipment has maintained one philosophy – the customers are the bosses and they deserve good service in return for their business. This commitment to customers is the hallmark of Scott Equipment, and that is why the company has been able to stay a step ahead of other dealers. The company believes extra care and the importance of meeting each company's individualized needs are essential to maintaining long-term relationships. Add fantastic parts and equipment and in-house financing to the mix, and Scott Equipment always meets and exceeds customer needs.
"I wouldn't go anywhere else. I am thankful for Scott Equipment making me feel like I'm their most important customer," said Robertson.